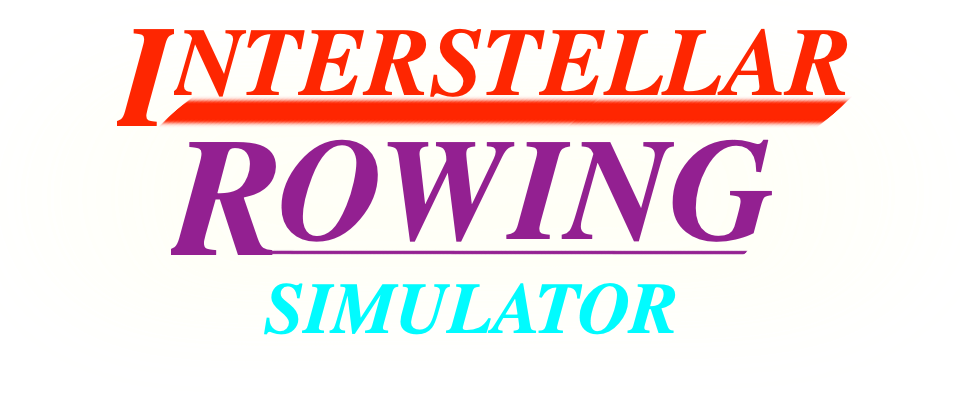 Interstellar Rowing Simulator
A downloadable space chase experience for Windows
What could be more relaxing than a leisurely row across the galaxy?

But unfortunately, you've strayed across intergalactic borders and now the Evil Empire wants to arrest you for trespassing (and possibly spying).

Can you row your hyperdrive oars fast enough to stay out of their clutches, or will you be caught in their tractor beam and hauled away for "enhanced questioning"?

Hold down the "row" key when the glow on your hyperdrive oar pods moves backwards (towards the centre of the screen) and release when the glow moves forwards (towards the lower corners). The better you time your press and release, the faster your interstellar rowing boat will go - and the faster the glow will move. Mistime it, or miss a stroke completely, and you'll slow down.

The pursuit ship fires plasma torpedoes at you (although they are not very good aim, many of their shots will probably miss). If they hit, they slow you down drastically. Use the "shield" key to stop the torpedoes before they hit. Your shields burn out very quickly, and recharge slowly, so try to wait until the last moment before pressing, and release as soon as you can.

If the pursuit ship gets close enough, they'll catch you. If you get far enough ahead, you escape and reach your home planet safely. See how long you can last, or how fast you can get your boat to go.
Controls

You can use any combination of "row" and "shield" keys from the following:

Row: Enter, CTRL (L or R), Z, Q, Down key
Shield: Shift (L or R), A, X, Left key, Right key
Hopefully, these options give enough flexibility to find a combination that matches your preferred layout. (I prefer to use CTRL R and Shift L for row and shield respectively.)
Spacebar at any time should return you to the start screen/main menu.


Game built in GMS2.

All assets are original creations. I used Blender, MS Paint, Krita and GenBrush to create the visual assets. I used Logic Pro and LabChirp to create the sound effects.
Entered in the Finally Finish Something Jam 2022

Download
Click download now to get access to the following files:
InterstellarRowingSim.zip
377 MB